Growth Opportunities
We offer a versatile career path to any employee joining us. Offering flexibility and learning opportunities throughout to aid development within function as well as for cross functional movements.
Our high potential employees are prepared outlining their short term, medium term and long term career paths. They are groomed and are assigned a mentor, who ensures that the IDP is followed & the person moves as per the career plan. The high potential employees are provided with fast track growth & learning opportunities through:
Foreign Exposure
Mentoring
L&D Inputs
Cross – functional Assignments
Special Projects
Career Path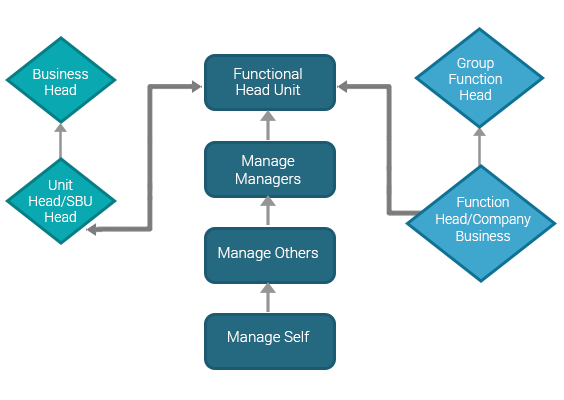 Hindustan Zinc promises accelerated Careers with its structured leadership development:
Vedanta Leadership Development Programme (VLDP)
VLDP was launched in 2017 with the aim of bringing onboard the best-in-class young talent from the premier institutes, and nurture them to be the future leaders of Vedanta. We endeavour to achieve this objective by providing the recruits with the right opportunities, role, job rotation and anchoring.
The learnings that I have been able to derive have only increased as the days have gone by, thus opening up a multitude of avenues for me consistently to contribute to the organization. Through VLDP I have been able to grow personally and professionally in a variety of environments and I could not have asked for more at the beginning of my career.
– Snehil Kumar, IIM Ahmedabad
V-Connect – Leaders build leaders
It connects high performers – "Talent", across the Vedanta Group with senior leaders – "Anchors", to achieve better performance and strengthen the leadership pipeline. The specific purpose of the interactions, both one-on-one and group, between the Anchors and Talents, is to help the Talent develop on personal, professional, and organisational fronts.
Chairman Internal Growth Workshop – Unlocking Leadership Potential
Identifying internal talent and elevating them to leadership roles is embedded in our DNA and has been the driving force behind our rapid growth.
The concept of Internal Growth Workshops came directly from Vice Chairman, Mr. Navin Agarwal. In the workshop, top performers make a presentation, collectively as a team or individually, on evolving business scenario and their views on 'unlocking value and creating wealth'. Through this, a panel comprising our Vice Chairman, Executive Committee leaders and business function leaders, zero in on high potentials, who are then given new roles as new leaders.
Employee opinion
"One says "Any sufficiently advanced technology is indistinguishable from magic" and as an organisation, Vedanta never shy away from implementing most advanced technology & out of the box ideas. I got enthralled in the Chairman's workshop where the radical ideas were appreciated & also vision of the organisation was discussed which boosted the morale to work on those radical measures. I really indebted to the company for providing me the rostrum to transform the ideas into the reality & I am still contributing…."
– Suvam Mishra, Lead – Shift Engineer, RajpuraDariba Mine, HZL
"The entire workshop was driven with an extraordinarily high level of passion, energy & enthusiasm and was engaging throughout and aligned to the philosophy of "Working together growing together, 'One Vision One Vedanta'". It was very encouraging & enlightening to interact with Chairman Sir and the leadership team and have their guidance and vision. In Workshop, everything was excellently planned and it was a wonderful experience interacting with so many experienced senior members. Workshop provided ample opportunity to express our views, ideas and expectations."
– Vivek Kumar Jaiswal,Section Head – Mochia Mines, HZL