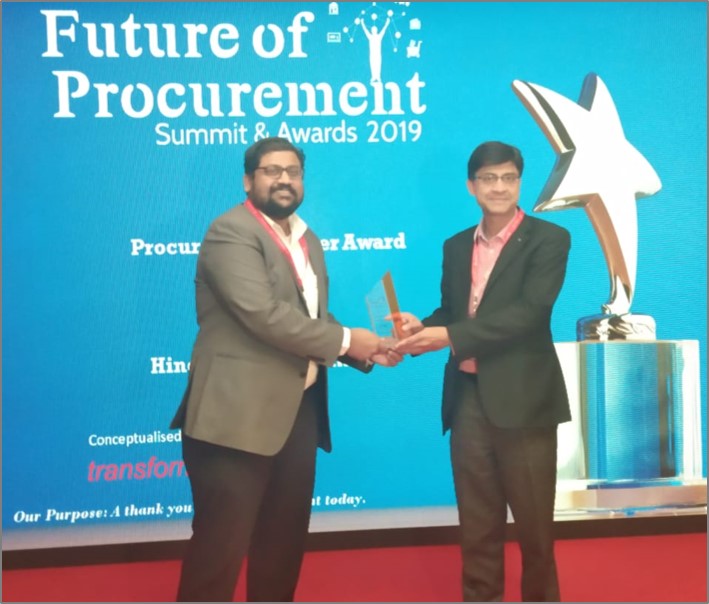 Hindustan Zinc participated in 'Future of Procurement – Summit and Awards 2019' conceptualized and curated by Tranformance Business Media at The St. Regis, Mumbai on 20th February, 2019. This event was based on the theme – Accelerating Procurement Transformation and Growth. Company like Siemens , Reliance, Blue Dart, Essar Steel , Kellogg India , Sun petro Chemical, etc. participated the event. Hindustan Zinc has won awards in the following categories:
Procurement Team of the Year Award – Sandvik VMI Implementation at SKM, HZL
Procurement Leader Award – Mr. Sunil Dixit for Normet CPH
Procurement Excellence Award – SAP-Ariba Implementation at HZL
On behalf of Hindustan Zinc, the awards were received by Mr. Sunil Dixit, Mr. Anshuman Srivastava and Mr. Ashish Agarwal – Commercial Team.