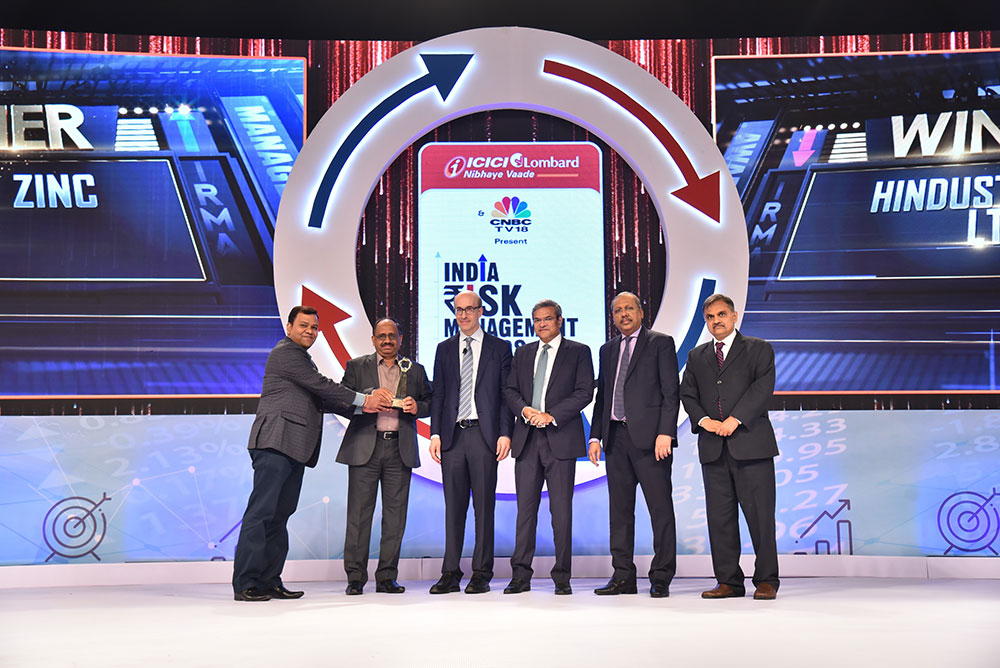 Hindustan Zinc receives Best Risk Management Framework & Systems – Sustainability, CNBC TV18-India Risk Management Award in a glittering ceremony held in Mumbai on 7th February, 2019.
The award was presented by Mr. Kenneth Rogoff – Professor of Public Policy and Economics at Harvard University.
On behalf of Hindustan Zinc, Mr. Laxman Shekhawat and Mr. Rohit Sarda received the Award.
ICICI Lombard and CNBC-TV18 presents, the India Risk Management Awards for those who understand and take steps to ensure that the risks are mitigated to the least possible denomination. In its 5th year, the Risk Management Awards recognize those individuals, organizations and teams that have significantly added to the understanding and practice of Risk Management. The awards provide an opportunity for organizations to showcase their best processes, projects and people.
The jury led by Ms. Arundhati Bhattacharya selected Hindustan Zinc as the Winner in the category.