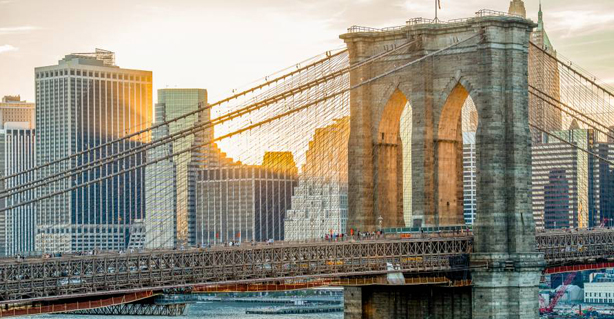 Until now we know about the galvanized wonders – Bandra Worli Sea Link of Mumbai and Kedarnath Bridge of Uttarakhand, and now we present yet another masterpiece that was constructed as early as the year 1869.
Brooklyn Bridge of New York is one of the most famous and oldest bridges in the world. This Cable Stayed – Suspension Bridge took 14 years to construct and is the first suspended bridge which used hot dip galvanized cables. With a total cable length of 32,500 kilometers, the cable amazingly used over 6.8 million pounds (2300 tonnes) of steel wires. The cables were galvanized to ensure that the rain and salty water of the East River protected the bridge from rusting.
The decision to use hot-dip galvanized steel was extremely smart. Hot-dip galvanized steel reduced the need for both short and long-term maintenance, which tremendously saved expensive and time-consuming repairs.