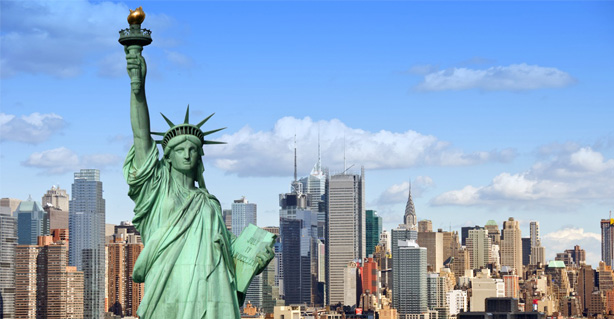 The Statue of Liberty is a sculpture on Liberty Island in New York City which symbolizes the United States of America to millions of people around the world. The 151 feet statue was a gift from France to the United States and was designed by French sculptor – FrédéricAuguste Bartholdi & built by Gustave Eiffel. It took over a decade to build (1875 to 1886) and over $250,000 which was a significant amount considering that it was the 19th century.
For more than 100 years, the Statue of Liberty welcomed seafarers to the shores with dignity, grace, health and vigour. But deep down, it was hurting. Standing in the humid and saline environment of New York Harbour, left the Statue of Liberty interiors vulnerable to massive corrosion. The regular maintenance checks in the 1980s revealed that galvanic corrosion had taken place between the outer Copper skin and the inner wrought Iron structure.
In 1982, it was announced that the statue was in need of considerable restoration.
A Zinc Silicate coating was used in the restoration that provided the Statue with superior corrosion resistance. Zinc Silicate coating was an inorganic water-based Zinc primer that was applied as a rust inhibitor. Also, according to the New York Historical Society, the Statue had developed a green hue by the year 1920. If the Statue had been covered with a Zinc & Copper alloy, this process would likely have taken much longer and stood the test of time.
Restoring the metallurgic integrity to Liberty took 6 years and costed $162 million. According to author Jonathan Waldman, "Rust is costlier than all other natural disasters combined, amounting in the US alone to $437 billion a year, which approaches to 3% of the nation's GDP. By comparison, the damage done to property by hurricanes Katrina, Sandy and Andrew in 2012 was $128 billion, $50 billion and $44 billion, respectively."
Another testimony of the strength of Zinc … We all have Zinc in our lives…