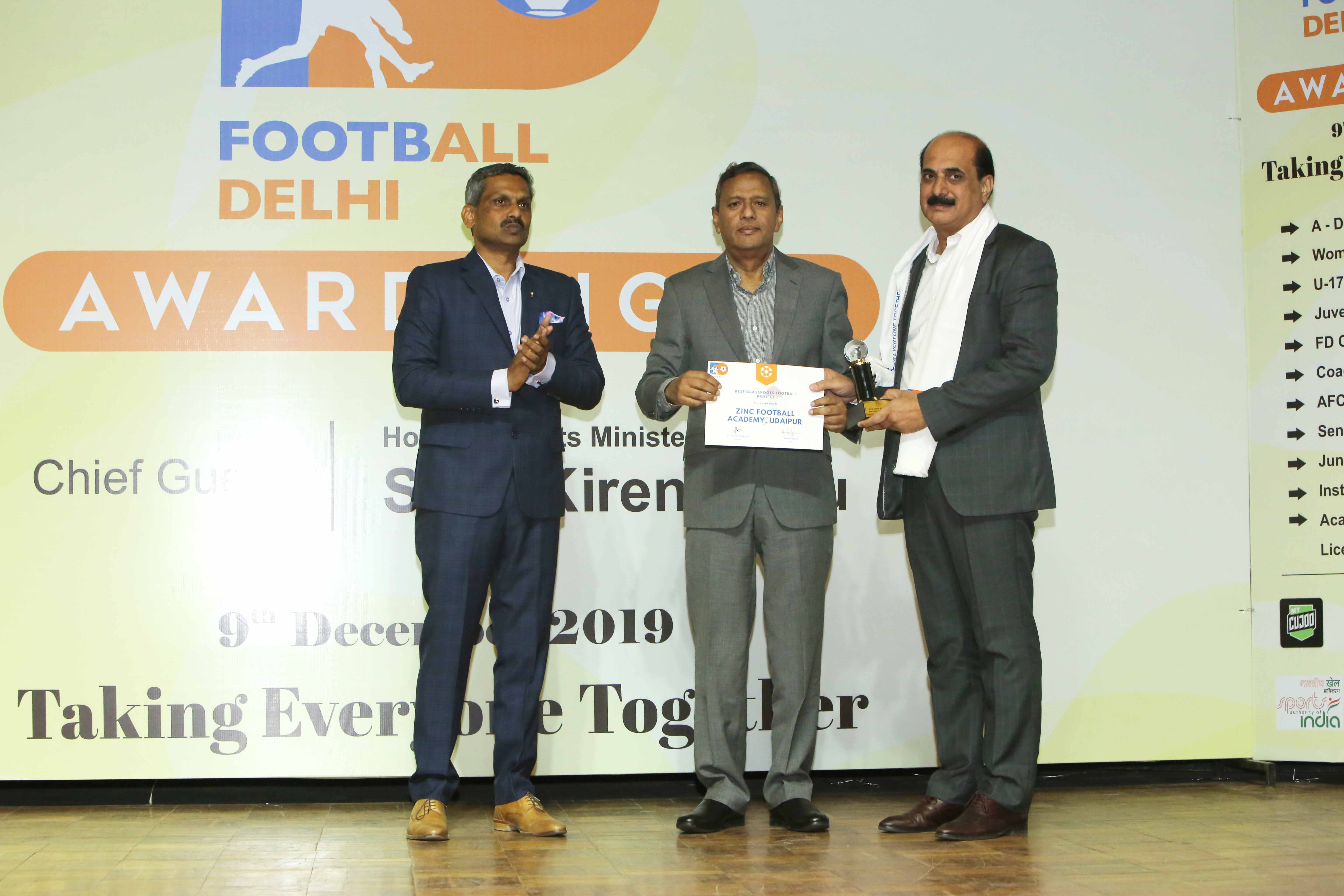 Zinc Football was awarded as the 'Best Grassroots Football Programme of the Year' at the glittering Football Delhi Awards Night which was held on 9th December 2019.
The award, given by Mr. Kushal Das – General Secretary of All India Football Federation in presence of Mr. Shaji Prabhakaran – President, Football Delhi, was received by none other than our Chief Executive Officer – Mr. Sunil Duggal himself.
Football Delhi is the official governing body for football in the capital and its President Mr. Shaji Prabhakaran had all praises for the initiative: "Zinc Football is truly a novel initiative and is a worthy recipient of the award for the landmark work they are doing in Rajasthan. For the upliftment of grassroots football in the country, we need more corporates such as Hindustan Zinc to come forward and help the game of football."
Mr. Duggal also handed over the most prestigious awards of the night Best Player of the Year (Male and Female) to Ayush Adhikari and Dalima Chhibber respectively.